We Help You planning
Your Journey!
Landways International (ex Albania Experience) is an Albanian based company, established in 1995 with a sole founder and owner, Gazmend Haxhia, who continues to be the sole shareholder and Chief Strategy Officer of the company. Landways is now one of the most dynamic ground operators in the Balkans and Southeastern Europe.
Mr. Gazmend Haxhia is the co-founder and owner of OPEL Car Dealership, co-owner and co-founder of Tirana based POLIS University, the founder and sole shareowner of Albanian Driving and Safety Academy, the only academy of its kind in the Balkans. As such, there are clear, efficient and well-functioning synergies between the companies bringing about better implementation of the projects and more favorable rates.
Landways International was born out of a rising market demand for simple services such as accommodation and ticketing. In the beginning, Landways International operated solely in Albania, offering mainly hotel accommodation, airfare ticketing and tourist packages. In just a couple of years, Landways International became the main ground operator in Kosovo, Montenegro and Macedonia, providing services to foreign tourists as well as the several important international institutions located in Albania at the time.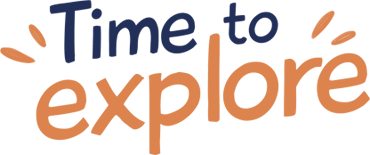 Keeping up with the market growth and eager to satisfy customer demands, over the years, the company added many other services to its portfolio, expanding to more specialized services such as incentives, staff retreats, conferences, events, and more.
As true pioneers in the tourism industry, Landways International understood fairly quickly that Albania represented too small of a market, resulting in geographical expansion of the company to markets like Finland, Germany, Austria (in Europe) and Japan (in Asia). Successful in attracting and maintaining these markets, Landways International shifted its focus to the rapidly developing economies in Asia. The company went on to grow further and develop its business in many Southeast Asian countries.
To this day, Landways International remains one of the main ground service providers in the Balkan region for the Southeast Asian markets. Landways International continues to set the standard for travel experiences that are personalized, unique, and memorable. What truly defines Landways is the youthful energy found in its staff, one that is eager to serve its customers as well as highly responsive and proactive in fulfilling customer demands and goes out of the way to exceed them. Landways International is proud to offer personal dedication and 24-hour service to its partners in the entire Balkan and Central-Eastern European regions. It is precisely because of these factors that Landways International has experienced great success in the past and continues to grow in the global marketplace. Last but not least, the quality of staff and services is integrated with a strong logistics network of ground transportation and MICE equipment among others, further guaranteeing the company's performance in the future and its status as the best in the region.