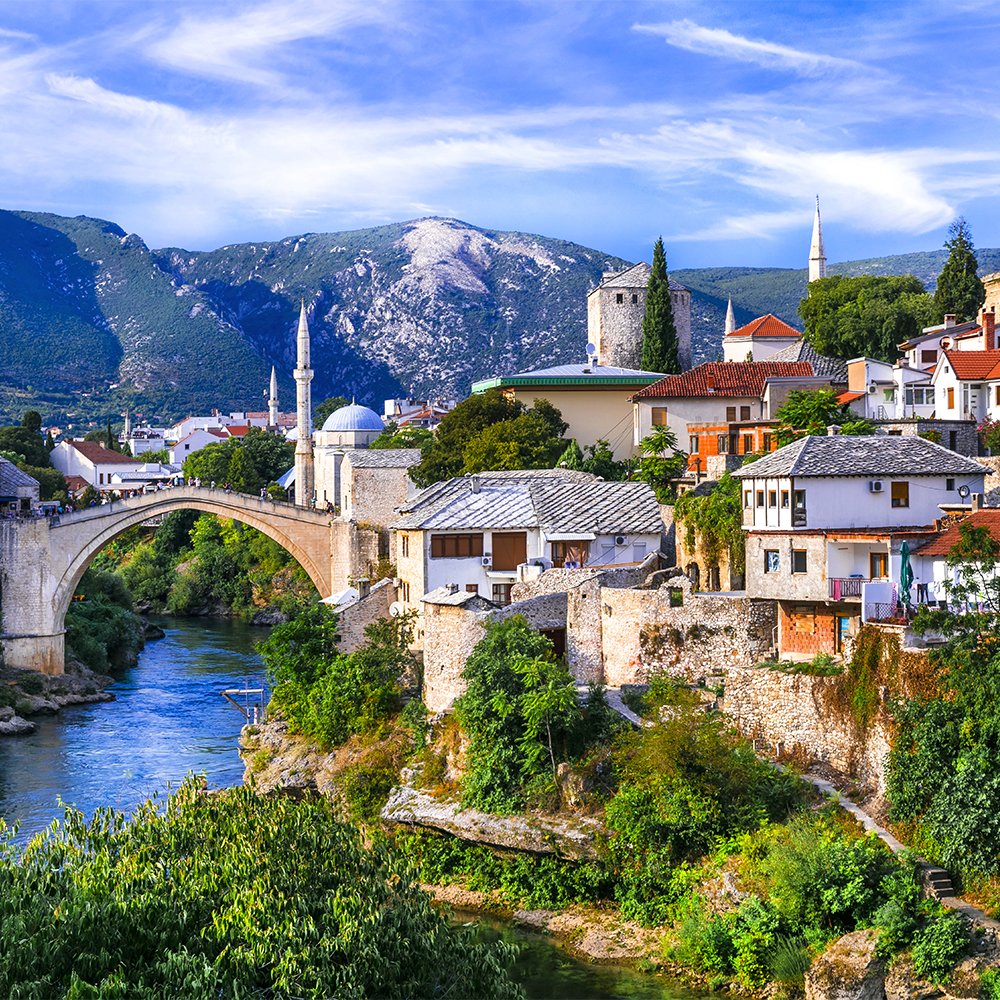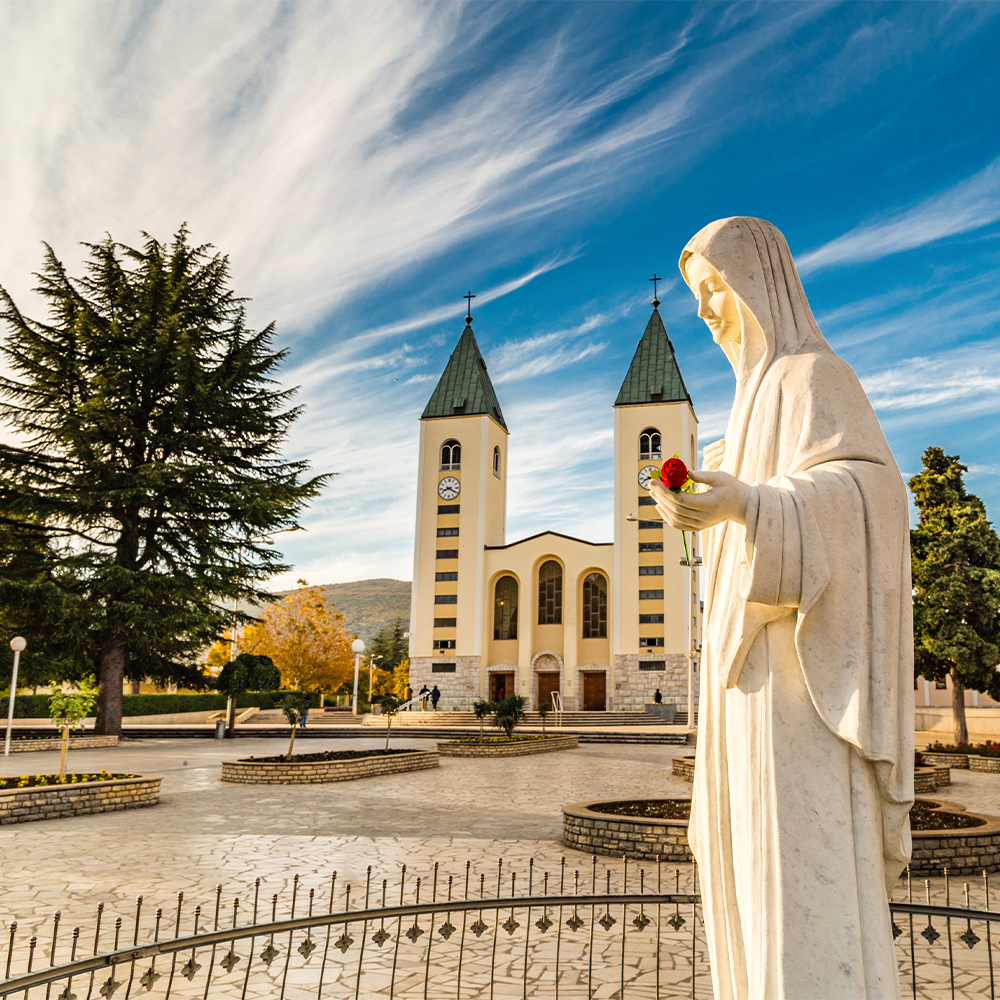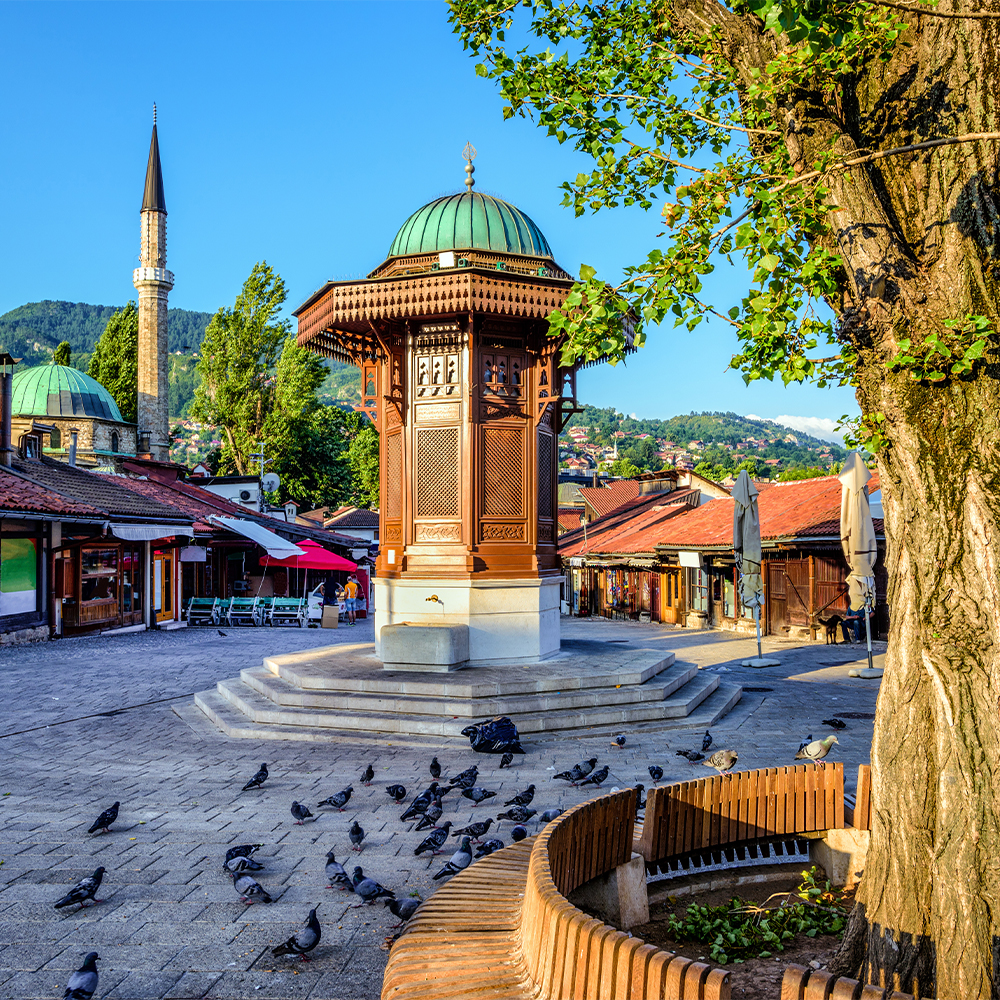 Bosnia and Herzegovina is the country in the shape of heart that is in the heart of southeastern Europe. And where that eastern and western civilizations met, sometimes clashed, but more often enriched and reinforced each other through the long and fascinating history. Bosnia-Herzegovina is a long name for a country that measures just over 50,000 km2. Bosnia covers the north and center of the village. Its name probably derives from 'Bosana', an old Indo-European word meaning water, which Bosnia has of abundance. The southern region of ancient Hum, ruled by Herceg Stjepan (Duke Stjepan), was later named Herzegovina after the region was conquered by the Ottoman invaders. Perhaps what is most important for the visitor to know today, though, is that Bosnia and Herzegovina is a beautiful country with a wide variety of landscapes, cultures, traditions and people. And as the old cliché says 'people make the place' – BiH prides itself on its hospitality and to treat guests as if they were family members. And the family takes to heart. Museums and galleries in Bosnia and Herzegovina are not filled with renaissance or romantic paintings but rather with life forms that represented everyday life. Contemporary art has had a seminal influence in the cultural revolution that took place in the second half of the 20th century. Culture in previous centuries leading this revolution can be visited today as a living museum through the architecture, traditional dress, stone carvings, pottery and jewelry, and sacred places. The culture of Bosnia and Herzegovina will not be found hanging on the walls of a museum, but can be seen in the intricate paintings of the mosques, the beautiful wood of traditional furniture, clothing or the magnificent point of the mountaineer. And 'this mix of old and new creative forms noting BiH distinguishing it from its European neighbors.
Visitors will remember Bosnia and Herzegovina (BiH) for its deep, unassuming human warmth and for the intriguing East-meets-West atmosphere born of fascinatingly blended Ottoman and Austro-Hungarian histories. Major draw cards are the reincarnated antique centers of Sarajevo and Mostar, where rebuilt historical buildings counterpoint fashionable bars and Wi-Fi–equipped cafes. Many Bosnian towns are lovably small and wrapped around medieval castles.
The official currency of Bosnia and Herzegovina is Bosnian Mark introduced since 1995 because of the Dayton agreement. The population of Bosnia & Hercegovina is approximately 3.301 million. The official language is Bosnian, Serbian and Croatian.
Bosnia and Herzegovina is nicknamed the "Heart Shaped Land" due to the country's slight heart shape. Majority of the landscape in Bosnia and Herzegovina is mountainous and comprises of areas of karst. Tuzla city in Bosnia derives its name from the word "tuz", the Turkish work for salt.
International Sarajevo Winter Festival: This festival began in 1984 and has since grown to become one of the most anticipated events in Bosnia and Herzegovina. Banja Luka Choir Gathering: Held during April or May, this annual gathering has a series of programs that features some of the most angelic voices in Bosnia and Herzegovina.
BOSNIA & HERZEGOVINA, CROATIA, SLOVENIA & ITALY 7 NIGHTS / 8 DAYS FROM SARAJEVO TO VENICE