The most important thing when flying for a long time is comfort! If your bank account is not big enough to get one of those lie-flat comfy seats in business or first class, this guide is definitely for you!
Choose the right airline and seat
This is by far the most important tip on this list. This alone might make or break your trip. It can make it a comfortable and painless experience or a horrible one. Make sure you research all the airlines you are considering.  If you can, choose a newer model plane. It will be equipped with up-to-date equipment and amenities. Picking the right seat is equally as important. Picking a seat that is not too close to the bathrooms or galley helps so much if you do not want to be disturbed. You can also consider an exit row which gives you more legroom. Whether you like a window or aisle seat, do yourself a favor and really plan ahead for this part.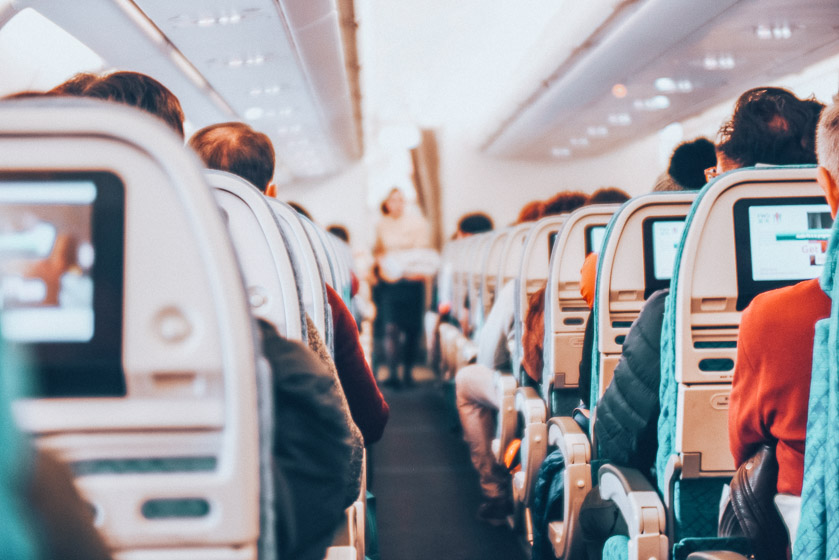 Bring your own snacks
We all know that airplane food is a hit or miss. Actually, it's mostly a miss if we're being honest.  It can be so unpredictable, and that's why it's essential to bring your own supply of snacks.
Wear comfortable clothing
What you wear on your flight is so vital. Dressing in layers is key because you can quickly adapt to the plane's temperature. You can never know what the temperature will be like. Plus, you are traveling for hours, so the climate in the location you are going to may be different than the one you left.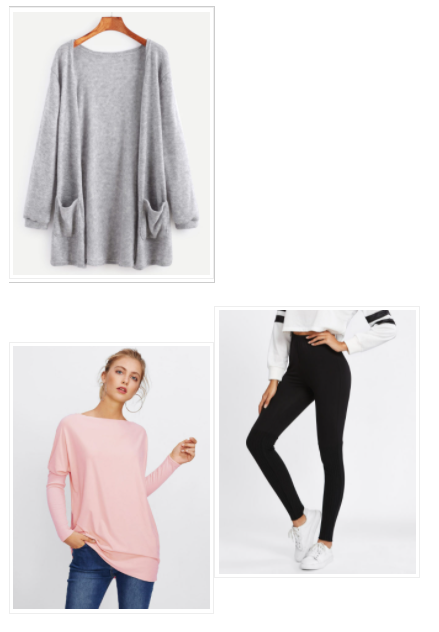 Hydrate
Long flights dehydrate you a lot. Not drinking enough water can make you feel fatigued, nauseous, and give you a headache. Staying hydrated is one of the best ways to prevent jet lag.
Make sure to pack long flight travel essentials in your carry-on.
There's nothing like getting on a long flight and realizing that you either forgot something or that you packed it in your checked luggage. Imagine you forgot to include your headphones in your carry-on and you now have to listen to a crying baby for 8 hours?!  Being well prepared and having all your long flight essentials in your carry-on is crucial to be able to survive a long-haul flight.  
Set your watch to your destination time as soon as possible.
Syncing yourself with your destination time zone helps tremendously in preparing your body to adjust to the time zone of wherever you're going to. Once you see what time it is at your destination, try to stay awake when it's daytime there and get some sleep when it's nighttime.
Try to get some sleep
Trying to sleep in economy can be difficult, but it's still possible with some help. The trick is to try to get as comfortable as possible. This is where the dressing comfortably, your blanket, eye mask, and neck pillow will come in handy.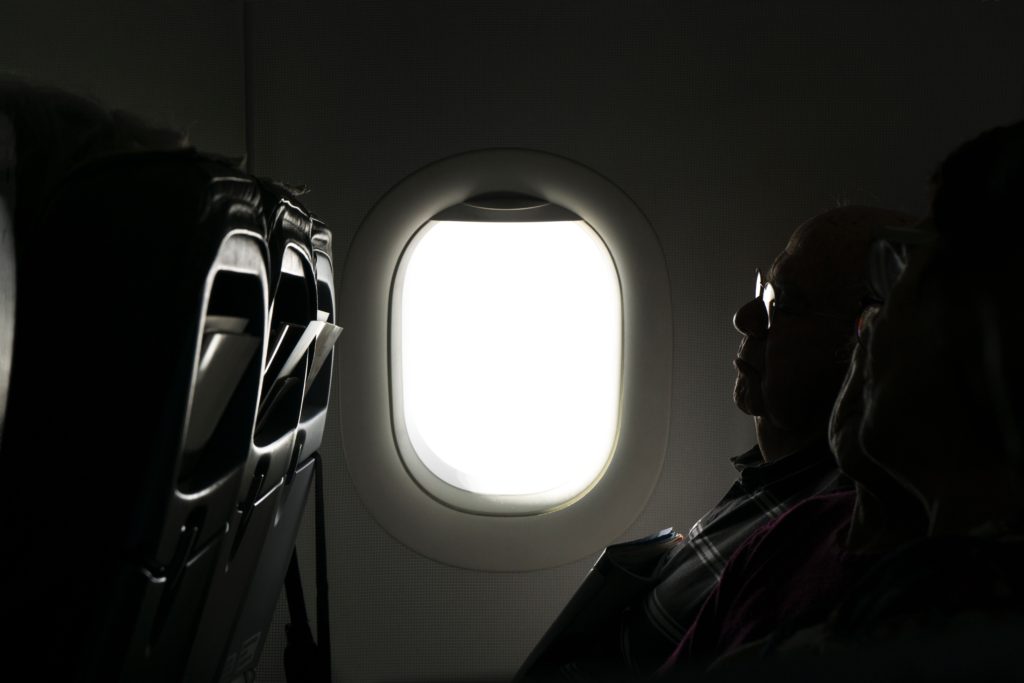 Bring backup entertainment
Bring your tablets or e-readers and download your favorite movies, tv shows, podcasts, or anything else that will keep you sane. A magazine is also a good thing to bring if you want to take a break from staring at a screen.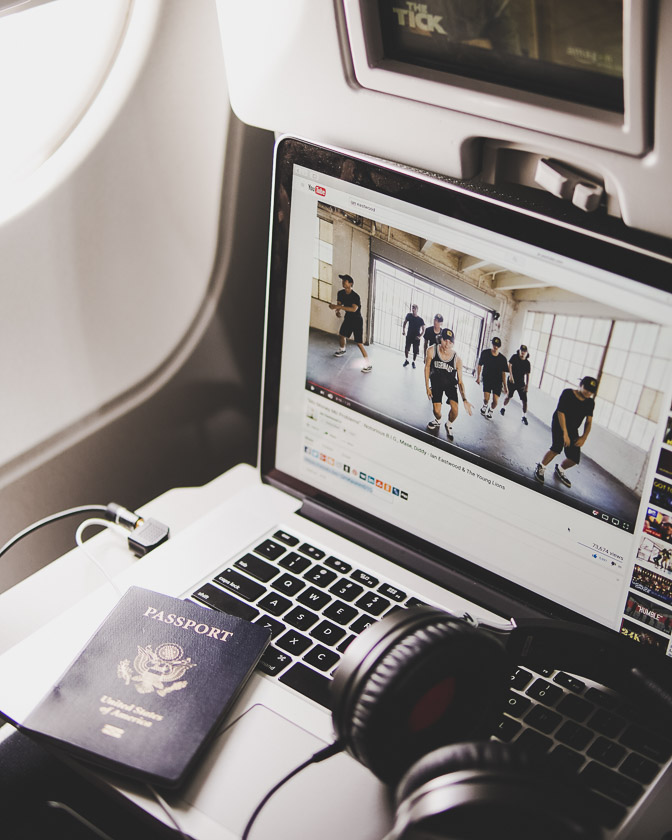 Familiarize yourself with your layover airport
If you have a long layover, it's a great idea to familiarize yourself with the airport that will be your home for several hours. What kind of food do they have? What shops do they have? What times are they open? These are all good things to know. You might be thinking "well I can just explore these things while I'm there," but it's always best to do your research before arriving and know where to find what you will need – sleeping pods, lounges, food courts, baggage storage facilities, entertainment areas if any! You can find all this information on the airport website.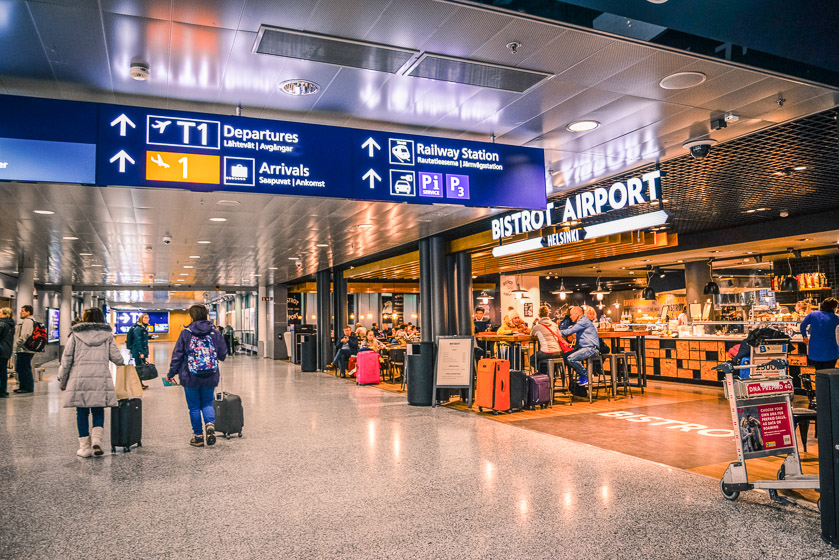 Reach out to the airline about a seat upgrade
If you can afford an upgrade, it will make a world of difference in your flight experience. If you can't, there are some other things you can try. While getting a free upgrade to a different cabin is a long shot, you might be able to get a seat with more legroom. If the flight is not full, the gate agent may be able to move you to a seat with more legroom like an exit row. 
Copyright: https://thiswanderlustheart.com/tips-survive-long-haul-flight/